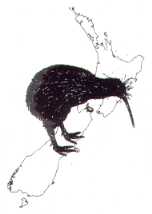 Mrs Purdon Illustrated Covers
Many collectors will have encountered hand painted covers from New Zealand addressed to "Mrs M Purdon" or "Mrs Fairburn" and wondered who the artist was and, perhaps, just how many of these covers exist.
Members of the New Zealand Society of Great Britain have now been able to piece together much of the story and an article about Mrs Purdon was published in The Kiwi (Vol.62, No.5, September 2013). The first page of the article is shown below.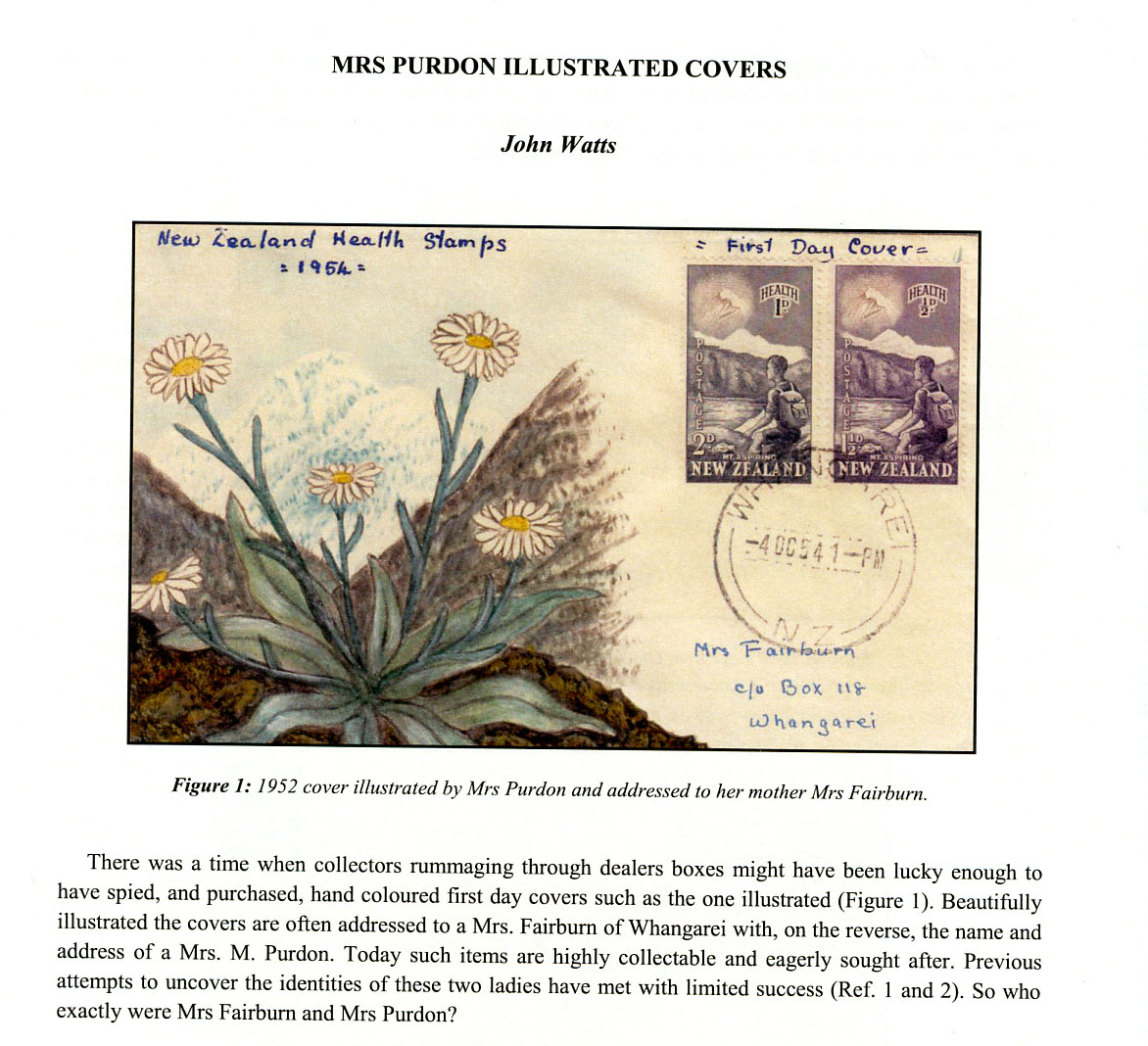 Subsequently, members have brought together information on all covers in their own collections, together with others known to have been offered at auction in recent years.
More than 200 images have been collected covering the period from 1947 to 1961 when Mrs Purdon was producing these covers. She appears to have been at her most prolific in the early 1950s.
Almost 100 different subjects or events are currently known to have been covered (there may be more) with most of them painted by Mrs Purdon several times - the most recorded so far are 7 copies of the 1954 Health Issue, all differing slightly in the detail of the design.
If you have covers produced by Mrs Purdon that are not in these files we would love to hear from you. Please contact the editor of The Kiwi at: kiwieditorATgmail.com (replace AT with @).
All covers known at this point have been scanned and are presented with each year in a separate pdf file. They can be accessed by clicking on the relevant year link.
In addition there are some covers from New Zealand Dependencies and some from Other Countries.